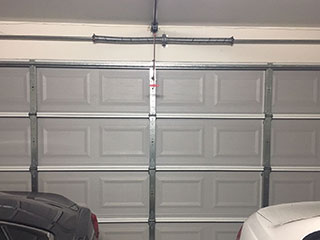 Put Your Door In Good Hands
When you're having a part of your home worked on, you want it to be tended to by someone who knows what they're doing without a doubt. That's what we're here for. Your garage door springs are not only vital for its functioning, but they can be dangerous if they aren't treated with care. They're what provides the power to lift your door when you need it, and because of this they're connected directly to the weight of the door. One wrong move, and the whole thing may come down. Even without the worst-case scenario, if your springs aren't working correctly, neither will your door! Make sure you leave it to the professionals.
Are There Differing Spring Types?
Yes, there are torsion and extension garage door springs. The main difference between them is in how they create and store the energy used to get your door up off the ground. Torsion springs do this by twisting up, while extension instead stretches out. The reason the difference is important is due to the longevity of the spring, and how often you'll need to get it tended to. Extension springs wear out faster, and because of this will require replacing more often than torsion. They can also snap when they break and potentially cause damage, so it's best to try to be preemptive about it.
Our Professionals Can Assist You
Whatever the kind of spring, we can take care of it right away! Sometimes it's something as straightforward as the spring needing to be adjusted after getting tweaked over the years. However, if it does need to be replaced entirely, we'll tend to it quickly and efficiently so you won't be stuck waiting for very long. Your door will be working easily again in no time!
Schedule A Spring Appointment Today
Keep your door working like the day it was installed! Just call Garage Door Repair New Canaan now to find out more about our services.
Count on our team for:

Garage Door Opener Track Maintenance

LiftMaster Garage Door Maintenance

Overhead Door Repair & Installation

Galvanized Torsion Spring Installation